James Charles went to the Met Gala and got destroyed on social media
Popular makeup guru and youtuber James Charles recently attended the 2019 Met Gala. James was invited by youtube along with Liza Koshy and Lilly Singh. However, many people did not appreciate the fact that James Charles was present at such an event, because he is not known well outside of the youtube and beauty community. James Charles also got criticized on the fact that his outfit was not custom made, and it was even seen worn on the runway the previous year along with the top previously worn by Kendall Jenner. Several videos surfaced of James walking around being ignored and confused with his placement on the red carpet. Several tweets were posted about James, including ones joking about James being the help at the event, or referencing his odd placement at the Met Gala. Also, James ego was brought up, questioning his decency and authority for asking celebrities to be in his youtube videos. Overall, people have simply made James a laughing stock for his attendance at the Met Gala.
To view a mockery video featuring videos and tweets about James Charles at the Met Gala, search "james charles went to the met gala… and got dragged to filth" posted by Sebastian Williams.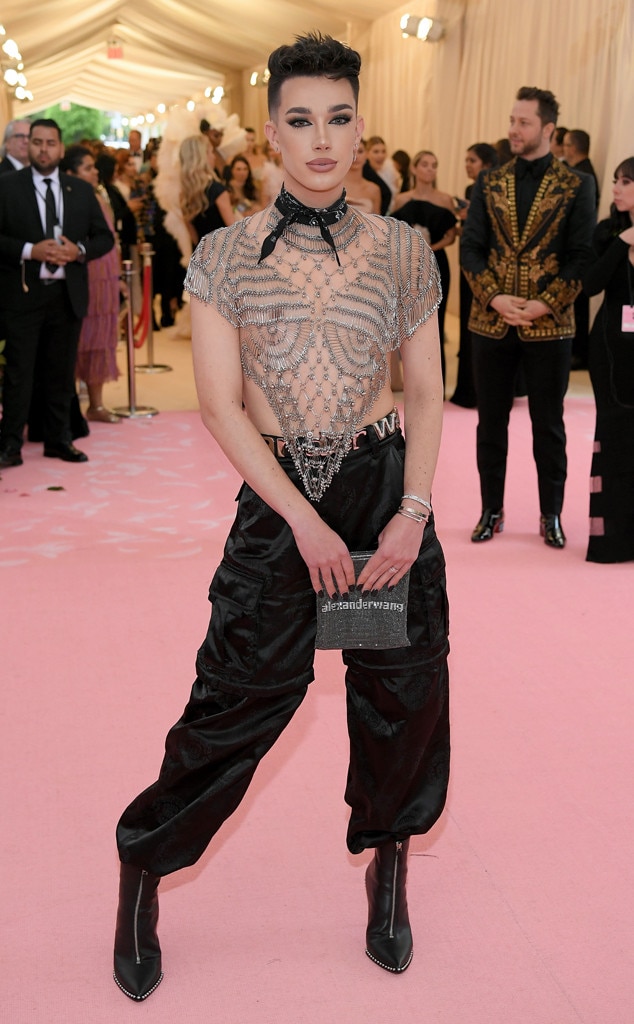 Photo Credit: https://www.eonline.com/photos/27719/2019-met-gala-red-carpet-fashion/929441